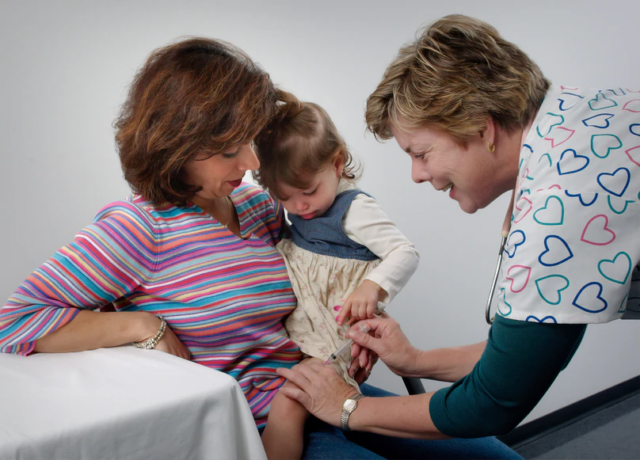 A parent's love and comfort are more vital than any medicine your child may receive. Whether your child is undergoing a day procedure or spending the night in the hospital, there are certain things you can do after their treatment and when you bring them home to ensure they recover completely. In this article, we will give you advice on how to aid your toddler in coping with pain following surgery, so they don't need to deal with it alone.
How to help your child recover from surgery?
As a parent, one of the first thoughts you'll probably have is "How can I help my child after surgery?", and this is a good question to ask yourself. Nobody else will know your child better than you do, so you need to keep that in mind when tending to them after their surgery. Request a copy of your child's discharge summary to be emailed to your primary care physician. This is a record of your child's care from the time they were admitted until they were discharged. It includes information regarding the procedure, doctors' notes, and a discharge summary of your child's health. This will help you in taking precautionary measures when you will be interacting with your child. Here's a list of suggestions for comforting your child after their surgery:
Help them recover from their hospital experience
Strange behaviour or moodiness is not uncommon in toddlers who have been in the hospital for an extended period of time. There is a possibility that they will be more clinging or attention-seeking than usual. Don't worry if they don't seem like themselves for a while. Using baby babble or sucking one's thumb is an example of juvenile behaviour that some toddlers display from time to time after uncomfortable experiences.
It's essential to help your child recognise their feelings and their reasons. For example, they may be irritated and more dependent because they require assistance to complete tasks that are usually easy for them, or they may be restless and bored. Involve them in decision-making and give them as much autonomy as possible by returning to your regular routines.
Make sure they are able to cope with their pain
Child pain can manifest itself in various ways, the most obvious of which is increased weeping and an unwillingness to consume food or drinks. It's a good idea to supplement your child's prescribed painkillers with other activities. Putting on a movie, TV show, or reading a novel together can help distract from the pain. Alternatively, you can soothe them by gently stroking or scratching their backs. For every child, the most important people in their lives need their undivided attention. 
Keep them busy with fun activities
In some cases, the operation may require your child to stay inside and avoid intense activity for a few weeks. Place toys and activities they can reach without getting up near their bed or couch. It may be a great stress reliever for both of you and a good diversion for your toddler. You can bring a variety of bedtime activities, including novels, colouring books, puzzles, board games, handheld video games (if permitted), and other toys.
Allow friends and family to check up on them
Friends and family can be a great support system for your child as they recover. This can allow them to feel more safe and sound knowing they are surrounded by familiar faces. However, ensure visitors do not have any contagious ailments or illnesses. Additionally, family members should take special precautions to avoid catching a cold, flu, or other diseases. Ensure guests know that your child will need time to relax and limit the number of people who can come at one time and the length of time they may stay since your child might also need space and time to breathe.
Last but not least, contact your doctor if you have any concerns about your child's health or recovery. Ask to speak with one of the hospital's child life specialists, who may be able to offer additional coping strategies for your child. 
If your hospital has no available specialists who are available, feel free to contact Dr Jill Orford to assist you. Dr Jill has been a consultant paediatric surgeon in Newcastle for more than two decades, working with some of the country's smallest and most vulnerable patients. She offers telemedicine consultations to people in rural and interstate areas, as well as those who live outside the United States, for various paediatric and neonatal surgical problems.