In order to fight against the growing COVID-19 pandemic, children's hospitals must recognize the importance of conserving essential pediatric resources like personal protective equipment (PPE) and specialised ventilators. Limiting staff exposure to the virus is equally important as this will prevent the spread of the disease and allow the staff to provide pediatric services without endangering the lives of their patients. This proposed guidance aims to reduce non-time pediatric procedures and guide policymakers in managing critical healthcare resources to provide children with the best care possible while in the middle of a global pandemic.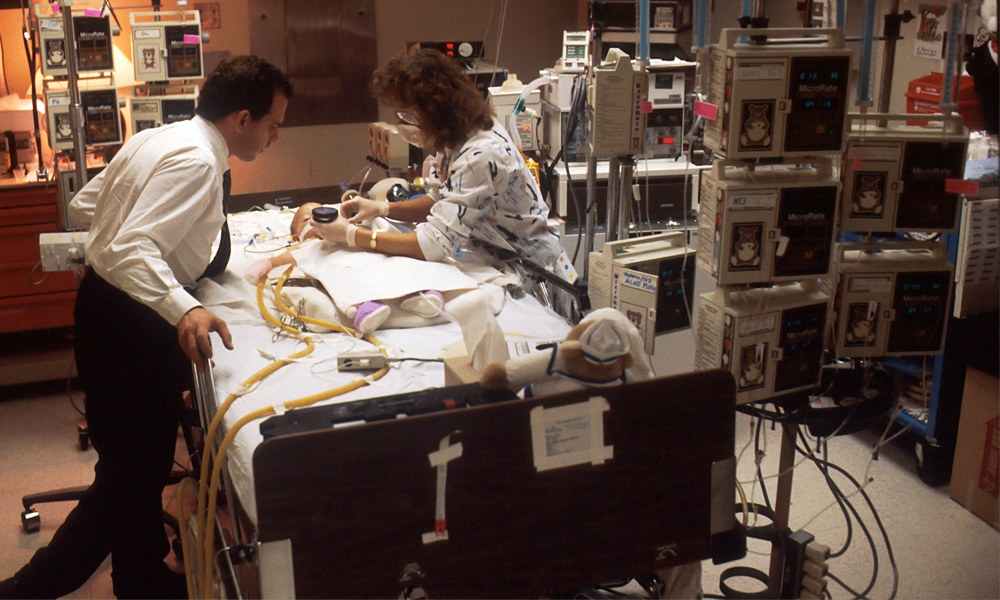 The following information serves as a concrete framework for managing pediatric surgical capacity with safety and efficiency in mind. These considerations are applicable to children whose health concerns require serious immediate attention to avoid further health complications, maintain organ function, and preserve life from underlying conditions or diseases.
The interpretation and decision-making will ultimately be made by healthcare professionals who are directly responsible for the health of their patients. Local and state health officials, paediatric surgeons in Newcastle, paediatricians, and other specialists should discuss these guidelines thoroughly and agree with a decision that best fits the patient's healthcare needs.
When it comes to weighing the risk vs. reward of any planned procedure, not only should the patient's clinical situation be evaluated, but the capacity of which specialized pediatric capacity can be given should be considered as well. This means finding optimal locations for children with severe illness not linked to COVID-19 and identifying the resources needed to provide care for these patients. Over time, these considerations should be refined based on the feedback from pediatric clinical experts.
At any point, the supply of personal protective equipment, ventilators, pediatric intensive care unit (ICU) beds, and other resources for providing care to chronic and complex pediatric patients should always be considered. Of course, this will depend on case-to-case evaluations and we recommend healthcare experts to weigh in these factors as well in order to make the best decision possible:
The number of COVID-19 cases in the facility and the projected numbers for the entire region.

Curtailing the least urgent pediatric services at the height of a community spread. The decision requires consultation with the patient's family, the pediatric surgeon, the pediatrician, and other healthcare professionals.

Availability of PPE within the facility. The baseline needs of healthcare professionals who care for complex pediatric cases unrelated to COVID-19 must be met. Consider the supply of PPE in the region to ensure healthcare professionals have enough stocks for their personal protective equipment.

Availability of staff in providing pediatric care services to patients who require immediate medical attention not resulting in COVID-19.

Availability of pediatric intensive care unit (ICU) beds and the ability to consolidate pediatric patients in designated facilities.

Availability of ventilators and other equipment required to address the needs of non-COVID-19 pediatric patients.

Medical urgency of the pediatric procedure.
Apart from these considerations, pediatricians and pediatric surgeons must also take into account the different tiers of pediatric services to safely defer procedures when needed.
Tier 1: Least urgent pediatric procedures
These are the procedures that are candidates for postponement for pediatric patients that are both healthy and unhealthy.
Healthy:

Colonoscopy, circumcision, EGD, eye muscle surgery, excision of small lesions.
Unhealthy:

Same as above.
Tier 2: Semi-urgent pediatric procedures
These are the procedures that are required to be completed unless the pediatric patient exhibits asymptomatic traits.
Healthy:

Orthopedic and non-urgent spine procedures, adenoidectomy, tonsillectomy, symptomatic cholelithiasis, symptomatic inguinal hernia.
Unhealthy:

laryngoscopy, bronchoscopy, symptomatic otolaryngology, cholecystectomy.
Tier 3: Urgent pediatric procedures
These are the procedures that require serious medical attention and should be completed without any considerations.
Healthy:

Neonatal surgery, neurosurgery, oncologic surgery, colostomy for the imperforate anus, omphalocele, gastroschisis, Hirschsprung disease, intestinal atresia.
Unhealthy:

Cardiac surgery, trauma, acute appendicitis, transplant surgery, inflammatory bowel disease surgery, acute cholecystitis, congenital diaphragmatic hernia, extracorporeal membrane oxygenation.
These guidelines are endorsed with strict consultation from pediatric experts and healthcare professionals across Australia. At a time where a pandemic has devastated healthcare systems across the globe, it's crucial for children's hospitals to make adjustments and provide the best care possible for vulnerable pediatric patients. Use the information in this article when faced with elective pediatric surgery procedures.